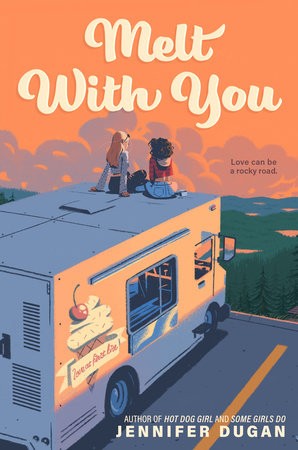 English language
Published May 20, 2022 by Penguin Young Readers Group.
(0 reviews)
Fallon and Chloe used to be best friends, but last summer they hooked up right before Chloe left for college, and after a series of misunderstandings they are now not speaking to one another. A year later, Chloe's back home from school, and Fallon is doing everything in her power to avoid her--which is especially difficult because their moms own a business together, a gourmet ice cream truck where both girls work.
When their moms have the opportunity to make a presentation to some venture capitalists in Texas--something that could seriously expand their business and solve all their money problems to boot--it's up to Fallon to work a series of food truck festivals across the country. But she can't do it alone, and Chloe is the only one available to help. As tensions heat up again between the two, will Fallon be able to keep her cool?