Biketopia: Feminist Bicycle Science Fiction Stories in Extreme Futures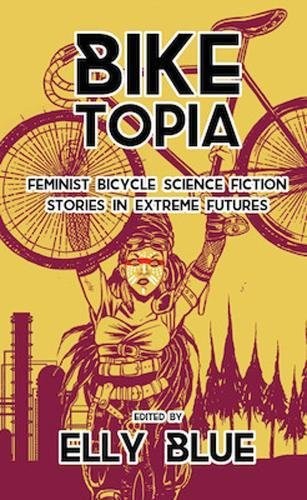 128 pages
Published Aug. 8, 2017 by Elly Blue Publishing.
just what it says
4 stars
Lovely cozy futurist feminist stories that all have bikes.
Review of 'Biketopia: Feminist Bicycle Science Fiction Stories in Extreme Futures' on 'Goodreads'
3 stars
Suhteellisen keskinkertainen kokoelma novelleja, joiden yhdistävinä tekijöinä ovat dystooppisuus ja polkupyörät. Vaikka nimestä voisi luulla, että tässä on utopioita(kin), ei novelleissa juuri valoisuutta ole. Monet tarinoista ovat hyvän lähtöasetelman tasolla, ja varsinainen juonenkuljetus on jäänyt vähän heikoksi.